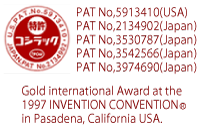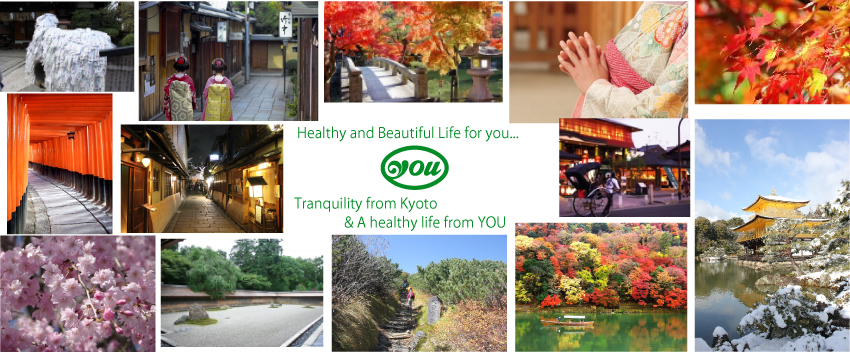 YOU Co., Ltd. offers unique men's and women's undergarments and health products vitalized.

Since the founding of YOU Co., Ltd. in 1978, tens of thousands of our clients across Asia have discovered the benefits of our product's revolutionary patented weave and state-of-the-art design.

We, at YOU Co., Ltd., believe in maintaining the highest standard in our rigorous pursuit to provide our customers with only the best, most effective products.
Our customers' health and well-being has, and will always be our number one goal.

In the late 1960's the nylon fabric women's tights(pantyhose) was introduced. Soon thereafter, a strong upsurge in incidents of bladder infections and other related illnesses were reported in women. Studies in the early 70's concluded that much of this upsurge in women's illness was due to the properties of the nylorfabric in the pantyhose.An underlined conclusion was the fabric created spontaneous static electricity from friction as the individual walked; this build-up of static electricity caused the fabric to collect microscopic dust and germs which, in turn, led to a rampant upswing in bladder infections in women. The women's undergarments industry responded to this report seriously in Japan and urged the textile industry to take steps in the development of a new fabric for women's pantyhose in particular, which is less susceptible to static electricity.

With already 20years experience in the design of undergarment fabrics, Mr.Yoshihiro Tsuchiya set his sights on developing a new fabric that could help overcome all of the short-comings of the nylon undergarment. In 1978, Mr.Tsuchiya introduced his revolutionary fabric developed through the collaboration with a textile company, and established his own company in Osaka to manufacture and distribute women's undergarment made of this bold new product. The company moved in Kyoto under the new name as YOU Co., Ltd. in 1986.

Our product line was later expanded to include several products for men. Among the wide array of products now offered by the company, the patented KOSHI-LUCK Pelvic Double Support Belt has been among the industry leaders for quality and efficacy since its creation in 1990. In recognition of the great success it has had in correcting a multitude of pelvis related illnesses and for the innovative design, the KOSHI-LUCK Pelvic Double Support Belt was awarded the 1997 GOLD International Award at the INVENTION CONVENTION in Pasadena CA. In 1999, Unites States Patent 5913410 was issued.

We, at YOU Co., believe in maintaining the highest standards as we dedicate ourselves to the betterment and well-being of our clients.

The material content in this site is for informational purposes only and dose not guarantee actual results. Consult with your physician to see if you are healthy enough to use the KOSHI-LUCK products. If pain, inflammation, or discomforts exist, discontinue use and see your physician. Individual results will vary due to physical or medical condition; You Co., Ltd. cannot guarantee or promise certain results with the use of its products.
NOTICE:For better results, regular use of purchased product(i.e.,the KOSHI-LUCK® Double Support Belt, the One-Belt or a combination thereof) is recommended along with doing the KOSHI-LUCK exercise regimen. Occasionally, you may start to feel pain, inflammation or, not limited to, persistent discomfort immediately after or in a few days to a week or, sometimes, a month at most followed by the use of these products for the first time. Should you feel these symptoms, it is recommended that you immediately discontinue the use of the belt(s) as well as discontinuing with the KOSHI-LUCK exercise. Consult your physician and contact us by email us at info@kk-you.co.jp. Doing the KOSHI-LUCK exercises is recommended only while wearing any type of the KOSHI-LUCK® Double Support Belt; all exercises should be one on a stable as well as balanced floor with a rigid, secure holding support.